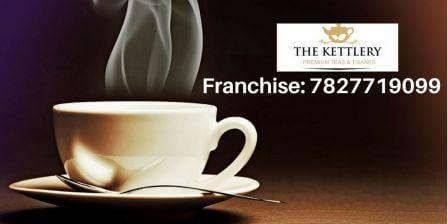 Quick service restaurant franchise – The Kattery
A quick service restaurant franchise is best franchise option. Everyone can earn high with franchise business but there is difference of choice of best franchise opportunity.
In whole world tea is the 1st most preferred, consumed drink after water. In 9 out of 10 persons prefer tea in the morning or else evening. According to a survey India stands third in term of retail volumes in the global tea industry.  The tea industry is gowning annually 7%. Those who are in this business category are earning limit less.
The Kettlery is the fastest and exclusive tea-centric brand which offering unique tea varieties. It arrange all types of teas for customers like Black teas, Green teas, white Teas, Rooibos & mate Tea, Herbal Tea, and Oolong tea etc. They also make available teas for the health conscious customers.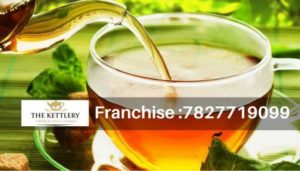 Consumers are looking for unique tea-drinking experience and tea varieties. Hence, The Kettlery fulfills all the consumer needs.
So, They attract customers through focusing on design and innovation of products.
Franchise Facts:
Investment: Rs. 20lakh to Rs. 30lakh
Area required: 400 sq. ft. to 600 sq. ft.
Expansion: Haryana, New Delhi, Karnataka, Tamil Nadu, Goa, Gujarat, Maharashtra, Rajasthan, Andhra Pradesh etc.
Reasons to be the member of The Kettlery family
Provide Study marketing support with excellent marketing campaign.
Also make available Support for mutual growth and profitability.
It is very easy to set-up.
Having Wide range of fresh loose tea leaf varieties.
Celebrity endorses The Kettlery products.
Also offer expert team with rich international specialty tea experience to grow the business.
Supply unique and fashionable tea accessories, equipments and gifts.
Used advanced web portal with make presence in social media platforms.
They offer multiple franchise formats and revenue streams.
The Kettlery is a strong proof-of-concept.
So, if you want to open quick service restaurant franchise then grab this opportunity and for more details and queries contact us at 7827719099.
Also read:
JK tyres express franchise opportunity