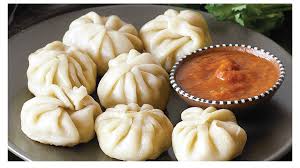 Momo Magic Cafe Franchise
Momo Magic Cafe Franchise
Momo Magic cafe  started in year 2018, patna and under the 6 months they have opened 5 to 6 store of momo magic in all over india. Momo magic franchise is the cheapest fast food franchise.
Momo magic cafe (MMC) is the fastest growing fast food resturant in india.
It is quick service resturant chain.
Serving hot sumptuous food.
Complete range of fast food / Beverages
Best quality ingredients.
Many other variety of fast food also available.
Quick turnaround
Investments in Momo magic cafe franchise –
Total investment of INR 5 – 10 lakhs that depends on size and location of the store.
Outlet size should be 200 – 600 sq.ft.
franchise cost is 3 lakhs and 18% GST.
4% on grass monthly sale.
There is 5 years of renewal option.
Food supply: From central kitchen/approved vendor/brands only.
There are 2 models in momo magic cafe franchise
Take away/ Delievery outlet / food court model (200-300 sq ft.)
Dining model (300-600 sq.ft)
Company will provide full support to the customers.
Centralized inventory management and supply chain support.
Provision of full set of operating manuals including pre-opening and day to day operations.
Provision of management, operational, technical advice and guidance.
Visits to franchised terriority for the purpose of management & financial advice and guidance.
Technical support in relation to customized store designs and layouts.
Continuous market research, development and introduction of new products.
Continuous update of operational manuals.